Get connected to top-rated companies
Conservatory Furniture
Getting a new conservatory is an exciting time, but now you have to furnish it! That's easier said than done after you've already spent thousands on the structure itself. Here we have some tips on finding cheap furniture as well as some price points to guide you.
How much does conservatory furniture cost?
The price you pay for new conservatory furniture will depend on the style, quality and brands you like. Of course, you can get cheaper or even free furniture by buying furniture on online marketplaces like Gumtree or Craigslist, but the quality of these items is not assured.
Here are the average price ranges for conservatory furniture of different types:
| Furniture type | Average cost |
| --- | --- |
| Sofa set | €500 - €4,000 |
| Sofas | €200 - €2,000 |
| Accent chairs | €100 - €1,000 |
| Benches | €70 - €400 |
| Coffee tables | €100 - €500 |
| Dining set | €1,500 - €4,000 |
| Dining table | €700 - €3,000 |
| Dining chair | €50 - €200 |
| Footstool | €100 - €600 |
If you want to know more about finding cheap conservatory furniture, read below!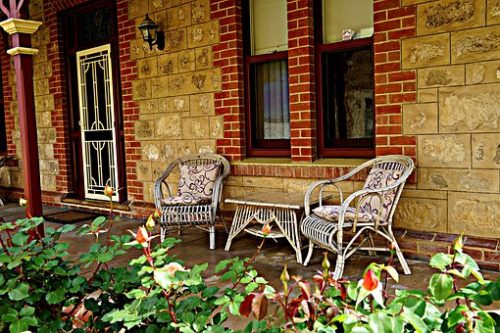 Find cheap prices on new conservatories and refurbishments
Have you found your new conservatory yet? If yes, congratulations! If not, it's time to keep on looking. Get personalised quotes and information from conservatory professionals by clicking here. You'll compare quotes from up to 5 local service providers who can guide you on your journey to a lovely new conservatory. You'll also save up to 40% just like our other customers!
Where to get cheap conservatory furniture and blinds
Say you've got a new conservatory. That's already expensive enough! But then you have to decorate and furnish it, which can make the final budget increase in sometimes unexpected ways. However, it's good to know that you can plan, which will help to reduce your costs! Here are some different ways to find cheap conservatory blinds and furniture:
It's very probable that someone you know has an old sofa or side table they are no longer using and might be able to donate to you! This is most likely the cheapest way of finding conservatory furniture, but it will all be mismatched. This can be a lovely style choice if that's what you enjoy!
While enthusiastic DIYers will jump at the idea of renovating old furniture, this is not true for everyone. Therefore think about your options carefully before agreeing to relieve someone of their old items.
Nowadays it's not a necessity to walk for hours around a car boot sale so you can find cheap items for sale! You can look on your local free and for sale groups on Facebook. It's also a good idea to pay a visit to eBay, Craigslist and Gumtree.
You can also find many inspiring ideas for DIY projects on Pinterest. You can find tons of cheap furniture and upholstery ideas there, with detailed lists on which materials to use and how to use them!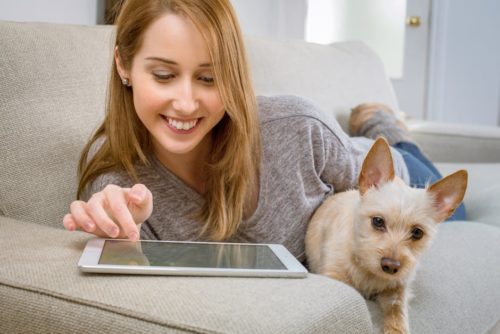 Universities on move-out days
If you live in a university city you may have noticed by now that around June and July, all sorts of stuff will be on the street outside of student digs. These pieces of furniture and general stuff are just waiting to be picked up by whoever wants it and has a car to haul it away!
If you have the time to wander around you will most likely find perfectly functional furniture – but try to get it before the rain ruins everything!
This is a pretty straightforward one – attend as many garage sales, car boot sales, and liquidation sales as you can in as you prepare for your new conservatory to be installed.
The more time you spend on the search, the more likely you are to find items of a high quality for a low price that will also fit your tastes and interior design. These are all important considerations you don't want to compromise on if you don't have to!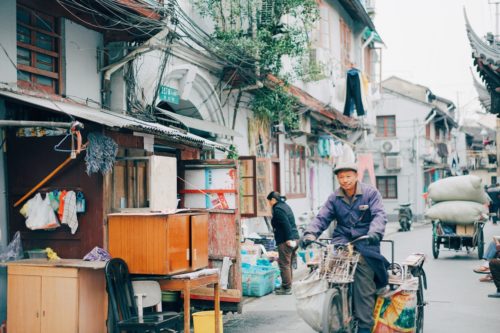 It is true that many charity shops are too small to accommodate furniture. However, you can find small, nifty decoration items for your conservatory in second-hand shops.
In bigger charity shops, they may well have the furniture you need for your conservatory! It just takes asking for it. This is a great way to feel even better about your decision to use second-hand items. They don't only cost less, but you also are helping a great cause!
Save up to 40% on a new conservatory today
If you haven't bought your new conservatory yet, or are looking to renovate your current one, you want to get in touch with a specialist. Compare quotes from up to 5 professionals by entering some information in our confidential and obligation-free form here. You can save up to 40% on your conservatory needs when you compare quotes, so try it today.