Get connected to top-rated companies
Windows Fitting Cost
Finding window fitters can be a hassle – but it doesn't have to be! Subtract the hassle, add some ease, and you're on your way to new windows the easy way. Find out how by reading on. You'll also find out how much window fitting costs, to orient you through the process.
How much do windows fitting cost?
Average rates of window fittings can be calculated knowing what window fitters charge by the day:
€170 – €250 for a certified window fitter
€150 for a day labourer
These costs are added to the VAT and material costs. How much do double glazing installations cost? Here is a table with average prices, not including VAT and installation costs:
| Style and material | Average cost |
| --- | --- |
| uPVC Casement Window | €280 - €1,000 |
| uPVC Sash Window | €560 - €1,200 |
| Wooden Casement Window | €790 - €1,700 |
| Wooden Sash Window | €1,200 - €2,100 |
| Aluminium Casement Window | €600 - €1,000 |
For more details on window fitting prices, read our comprehensive window price guide.
Get accurate prices on window fitters within 48 hours
Even with time, effort and dedication, you won't be able to find very accurate prices online for your window installation job. This is because there are many factors that influence the final price of window fitters. The quickest and easiest way to make a decision on who should be doing your new windows is to compare quotes. Fill in our 1-minute online form and get up to 5 quotes from local window installers within 2 business days.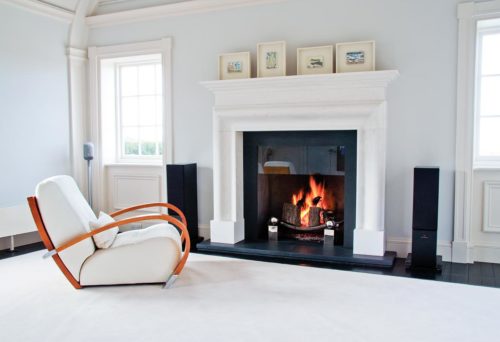 How to find the best window fitter near you?
How can you find the window company that will best suit your needs and desires? We have put together this 5 step process that will guide you along your way, ensuring you have a positive window installation experience.
There are plenty of resources online that can help you in your journey to getting a new set of windows. Before you decide, read as many as you can to get a good idea of the benefits, drawbacks, prices and information you need to make the right decision.
Online resources may only be able to get you so far, however. Talk to friends, family, neighbours and coworkers about your plans, and ask them about their window installation experience. Get recommendations if possible, and if not try to form a nuanced perspective about your desired window material, style and glazing options.
Once you've done your research, it's time to consider your options regarding your particular situation. Depending on where you live, the condition of your windows and home and other factors, the prices you'll get quoted will vary.
Think about your neighbourhood, the style of your home and what your future plans are. What are the drawbacks and advantages of your current windows? What would you like to change, and what would you like to keep the same? Talk to your family and reach a consensus that everyone will be happy with.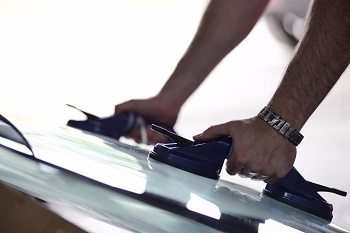 This is a crucial step in assuring you are satisfied with your new windows in the long term. No-one likes finding out they over-spent on a project that can easily run into thousands of pounds. Shop around, and request multiple quotes from local window installers (they are best equipped to give you a fantastic service and pricing).
Compare as many window companies as possible so you can rest assured that you've chosen the right price point for your window installation job. With more than three quotes, you will be able to figure out what the average price is in your area, as well as see any outliers. This way, you can question why certain prices are higher or lower compared to the average.
To get up to 5 quotes from trusted local windows fitters, click here.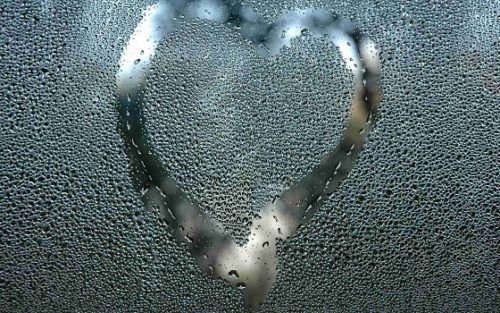 Throughout the whole process of getting new windows, you want to take your time as much as possible. Of course, this is difficult when you need an emergency replacement, but there are multiple benefits to doing so. For one, you'll be less inclined to pay extra for add-ons you didn't need if you're well informed about your exact needs.
Plus, you will be able to get a clear and balanced view when you take all perspectives into consideration and mull them over in a calm way. Window companies have a bad reputation of trying to pressurise people into making decisions on the spot. Wherever possible, avoid this. Rushing into a big decision can lead to overpaying or uninformed decisions. Politely decline and have a "cooling-off" period to consider all of your options.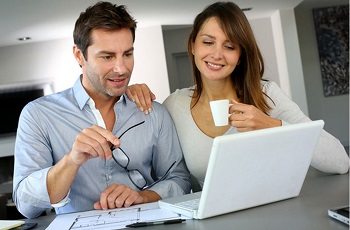 Once you've decided on a window company, ask a lot of questions so you can make a detailed plan for yourself and your family. This will help you to stay grounded throughout the process which can be confusing if you've never gone through it before.
A trustworthy window installer will understand your need for clarity and transparency, so sit down with them and ask them how long it will take, what help you can provide, what the experience will be like for you, etc.
Contact window fitters near you the easy way
Getting online quotes for window installers online can be a bit of a faff. Filling in loads of forms on different websites gets repetitive and tedious. Avoid this process by using our 3-step form. It only takes a minute! Compare up to 5 window companies in your area. Our customers have reported savings of up to 40% when they used our service. Get started by clicking here!