Get connected to top-rated companies
Windows Dublin
Looking for windows in Dublin? It can be tough to find the right price, and to compare prices since each website has their own form to fill in. Here, find out how much windows cost on average, and compare prices quickly and easily with a 1 minute form.
Windows Dublin: Prices
How much will windows cost in Dublin? Here are some average prices for aluminium windows:
| Dimensions (mm) | Double Glazed Aluminium Window + VAT | Triple Glazed Aluminium Window + VAT |
| --- | --- | --- |
| 600 x 900 | €700 - €1,000 | €900 - €1,200 |
| 900 x 1200 | €800 - €1,200 | €1,000 - €1,500 |
Looking for wooden windows? Here are average price ranges:
| Dimensions (mm) | Double Glazed Window | Triple Glazed Window |
| --- | --- | --- |
| 600 x 900 | €200 | €250 |
| 900 x 1200 | €300 | €350 |
uPVC windows are a nice inexpensive window material, but how much do they cost? Find average prices in this table:
| Dimensions (mm) | Double Glazed uPVC Window + VAT | Triple Glazed uPVC Window + VAT |
| --- | --- | --- |
| 600 x 900 | €150 | €175 |
| 1200 x 1200 | €360 | €400 |
| 1200 x 1800 | €540 | €650 |
For a more comprehensive overview, see our article on window prices.
Save money on windows in Dublin by comparing quotes
Looking for new windows in Dublin? You're in the right place. Forget about visiting multiple websites, filling in loads of forms and responding to dozens of emails. Compare quotes from up to 5 Dublin-based window providers in under 2 minutes when you fill in our quick e-form. Dublin window companies will get in touch with you within 2 business days and you will get the best price on your new windows!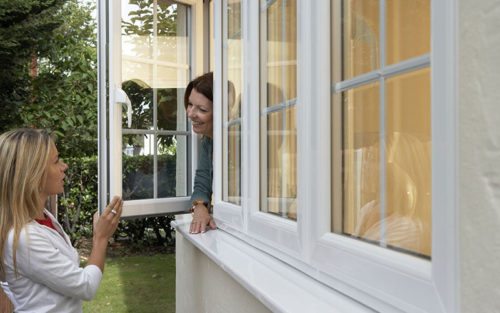 Dublin: Which windows and doors to choose?
It can be tricky to figure out which window material and style will be right for you. See below for explanations on the most popular window materials (uPVC and Aluminium clad) and styles (casement and sash) below.
uPVC windows are cheap, pretty and easy to maintain. They're the obvious choice for people who want better insulation and noise protection at a lower cost. To learn more, read our article on uPVC windows.
If you're looking for alu clad windows, Dublin is the place to be. They are very popular and for good reason – alu clad windows are excellent insulators and look very sleek and modern. They are also highly durable and require very little maintenance.
This is the most popular and affordable style that windows come in – a great choice for windows on a budget. They can be found throughout Dublin, though they are best suited to modern homes.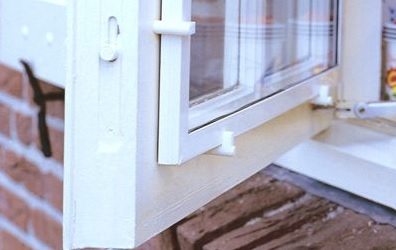 If you've got a period home, sash sliding windows will be best suited to your overall style. They are timeless additions to any characterful home and are a bit more expensive than casement windows.
What to look for in Dublin window companies
While you're on your hunt for a local window company, you will want to look out for certain things in order to get the best possible experience. Here are the things you should think about or look for in your next window company:
Great guarantees and warranties
Aside from comparing prices, you'll also want to look at the warranties and guarantees offered by the companies you're looking at. Look closely at what they include and cover, so you don't get any surprises down the line.
This is a huge one in this day and age – however accurate reviews are not always easy to find. Company websites may prioritise positive ones over the ones that don't represent them positively. When you compare through Windows24.ie you will be able to compare window companies' profiles and reviews to see what other people think of their services.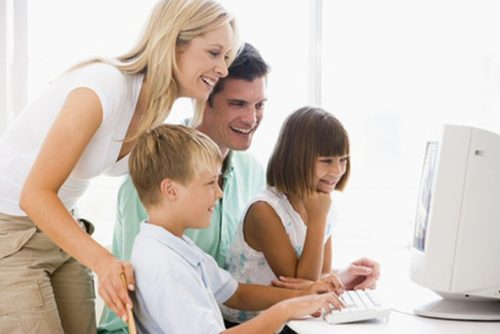 If you have a salesperson come to your door, try to keep them from sweeping you away with their sales techniques. You want to look for someone who is honest, humble, upfront and respectful. If they are missing any of these, they deserve at least your scrutiny.
Think about what you want
Make sure you know what you want before you contact window companies so they don't convince you to get an expensive style you might not need or want. It's important to have a clear idea in your head, so take your time and do some research before you start hunting for companies to compare.
This is absolutely fundamental – get as many quotes as you can to see what prices are like. Where possible, get quotes over the phone. This may be time-consuming but will save you tons of money in the long term!
Get up to 5 quotes from Dublin window suppliers and save up to 40%
The easiest and quickest way to get quotes from window suppliers is to compare quotes through our no-obligation form submission process. It takes 2 minutes, is free, and will put you in touch with window companies in Dublin. That way, you won't have to faff around with multiple window companies' quote request forms and will be able to easily compare their prices, profiles, and reviews. Click here to fill in your postcode and get started!