Get connected to top-rated companies
Window Replacement
Finding the right solution for the worn windows in your home can be a difficult task. When your window frames are holding together, getting a set of replacement windows can be a cheaper and easier option than installing new windows. Here you can learn whether replacement windows are the perfect fit for your home!
How much will it cost you?
An important factor in deciding whether to replace your windows are the costs. The exact costs of your replacement windows will depend on many variables, including materials, style, size, and installation. In general, you will find that there are three window options to choose from: uPVC windows, wooden windows, and aluminium windows. All of these window materials have their own set of benefits and different price ranges. Knowing these will help you to make the right decision. Below you can see the average cost per window, including VAT and installation.
| Double Glazed Window | Average cost per window excluding installation and VAT |
| --- | --- |
| uPVC Casement Window | €200 - €300 |
| Wooden Casement Window | €250 - €450 |
| Aluminium Casement Window | €700 - €1,000 |
| Triple Glazed Windows | Average cost per window excluding installation and VAT |
| uPVC Sash Window | €275 - €500 |
| Wooden Sash Window | €300 - €750 |
| Aluminium Sash Window | €1,200 - €1,500 |
For instance, you have four single pane wooden casement windows that you want to replace. You're looking to improve the comfort and energy consumption of your house. If your home leans more towards the traditional style, you can decide to maintain the aesthetics of your period house. In this case, you would choose a set of wooden replacement windows for an average total cost of €3,000. Alternatively, you can save money and go for the cheaper uPVC replacement windows. They would have an average total cost of €1,800. These estimates are based on the size of an average window and installation costs of various window companies, so the actual costs will vary.
Find out your actual costs quickly & easily
Sick of answering the same questions over and over to get quotes? No problem! Here we do the hard work for you. Fill out our form in 2 minutes and receive obligation and cost-free quotes from trustworthy local professionals within 2 working days. This way, you will find the best cost for your replacement windows. Get free quotations from up to 5 different companies to help you make this important decision.
What are replacement windows?
A replacement window will be installed within the existing window casing, unlike a new construction window. This saves the installer the time and effort of having to remove any exterior materials like the sash and casing of the window, and this will save you a lot of money. By choosing replacement windows you can get the same energy saving benefits despite only paying around 50% of the costs of a set of new construction windows! However, if the window frame is either damaged by rot or mould or out of square, then a full-frame replacement will be your best available option.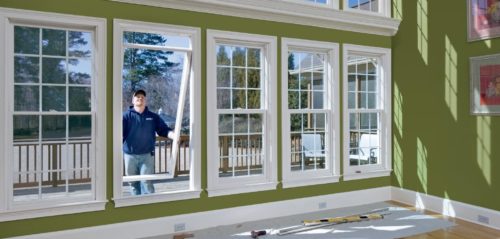 How can replacement windows benefit me?
Your windows are a key element to making you feel happy and relaxed in your home. Old windows can come with many drawbacks like draughts, mould and condensation. Windows replacement can be a quick way to get rid of these unsightly conditions that time brings. This decision will not only have a positive effect on your energy bill but also on the lighting, ventilation, warmth and look of your house. You will not have to deal with the chill of draughts or suffer from outside noise. Getting your windows replaced will instantly add a great deal of comfort to your home, and the 10-15 year guarantee offered by most window companies ensures that you will benefit from it for years to come.
After deciding on replacement windows, the next thing to consider is the frame material. Not only does this greatly affect the costs, each material has different characteristics that could make them ideally suited for your home.
| Material | Benefits | Drawbacks |
| --- | --- | --- |
| uPVC | Durable, rigid, low-maintenance, good insulation | Can degrade in high temperatures |
| Wooden | Aesthetically pleasing | Needs regular maintenance |
| Aluminium | Low maintenance, large size | Transfers heat (without thermal break) |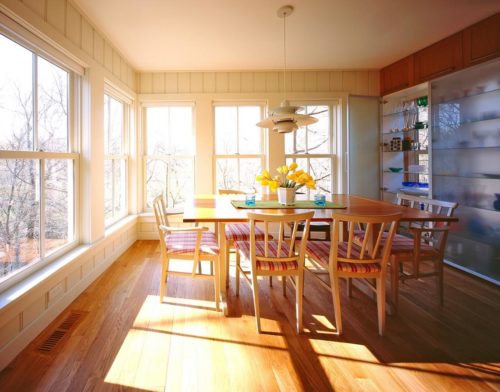 Supply only: install your windows yourself
Are you comfortable with replacing windows by yourself? In that case, it might be interesting to explore the possibilities of supply only. You will save on the installation costs that you would encounter when performed by a trusted professional, but be very careful! Windows replacement is not an everyday job and when done improperly you might end up paying a lot more. In any case, after installation, it is always good to check for draughts, which can easily be done by holding a candle up to the seams and seeing if it flickers.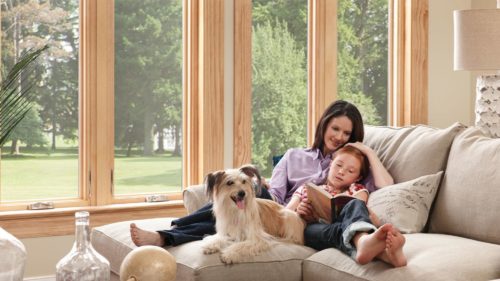 Save up to 40% on your replacement windows!
At Window24.ie we understand that you are looking for the best available price out there. Replacing your windows is cheaper than buying new window frames entirely. However, you do not want to be paying more than necessary. Finding the best deal can be a difficult and time-consuming effort. We are here to do the work for you. Use 2 minutes of your time to fill out our quote request form and find out how much you can save on your replacement windows. Differences between window companies can be as much as 40%! Within 2 working days, you will compare multiple no-obligation quotes from up to 5 qualified specialists, completely free of charge.