Get connected to top-rated companies
Windows and Doors Dublin
Looking for new windows or doors, and live in Dublin? There are plenty of options available to you, but how can you choose the right one? Get accurate and useful information about prices and how to find the best window company in this article.
How much do windows and doors cost in Dublin?
Looking for the costs of windows and doors? Dublin prices can be hard to find. They vary according to the type of home you have, the style and material that you want them finished in, as well as the window company you choose to help you. Here are average costs for the most common window style choice:
Casement Window Prices (incl. installation costs + VAT):

Window material
Window size (mm)
Price range
uPVC
1000 x 500
€220 – €420
1000 x 1000
€340 – €780
1200 x 1200
€400 – €1,000
Wooden
600 x 900
€670 – €1,000
300 x 1200
€1,400 – €1,600
1200 x 1200
€1,500 – €1,700
Aluminium
600 x 900
€600 – €760
900 x 1200
€730 – €900
1200 x 1200
€860 – €1,000
Looking into material options? uPVC is the most affordable and popular option:
Cost of uPVC Windows (materials + installation)

Type of home
Number of Bedrooms
Windows needed
Expected cost of Casement style uPVC Windows
Expected cost of Sash style uPVC Windows
Flat
2
4 windows
€1,700 - €1,900
€2,400 - €3,200

Terraced
2
5 windows
€2,000 - €2,500
€3,300 - €4,800
Semi-detached
2
7 windows
€2,800 - €3,200
€4,200 - €5,900
Semi-detached
3
9 windows
€3,500 - €4,000
€5,000 - €7,400
Detached
3
12 windows
€4,700 - €5,200
€7,000 - €8,500
Detached
4
15 windows
€5,900 - €6,600
€8,000 - €10,000
Doors cost anywhere from €200 to €1,000, depending on the style, size and material you choose.
If you are looking for a window and door package deal, you should budget from €10,000 to €15,000 for uPVC windows and doors for your entire house. The price will be higher if you choose wooden, aluminium or aluclad windows and doors.
Get the best deal on windows and doors in Dublin, and up to 40% off
Want to find the cheapest price on windows and doors in the whole of Dublin? You're in the right spot. Compare the most popular (and less-well-known) window providers by requesting quotes. You won't have to choose any if you don't like them, but you'll get accurate price estimates that could give you a good idea of what you can afford. Click here to get quotes from 5 Dublin window companies and save up to 40%!
How can you find the best window provider in Dublin?
There's an art to finding good deals. Have you mastered the window and door-buying process? Since this is something people usually do once or twice in their life, probably not! That's why we're here to help. Here is how to find the best window provider in your area so you don't get ripped off, or find out later that you overpaid for a low-quality product!
Compare online profiles, websites and reviews
All of these steps require research – but the first way to do this is online. Through your phone, tablet or computer you can access tons of information about the average prices for the windows and doors you're looking for. Compare company profiles and reviews, as well as their websites.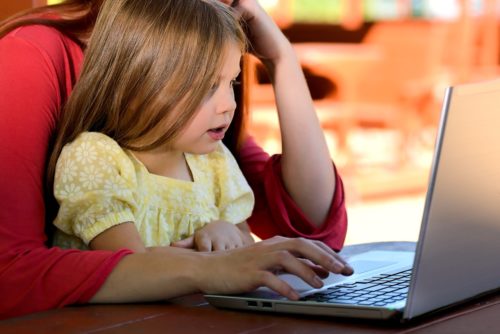 Get recommendations on and offline
Recommendations are your best friend when you are making big purchases. Talk to friends, family and neighbours who have been through the same process you're about to go through. Look on forums where people compare different companies. The more you read about the company you choose, the better placed you'll be to decide.
Go visit them or talk in person
Talking in person will stand you in good stead, as you'll be able to quickly suss out who is legitimate and who is not. If you do this with multiple companies, you'll be in the best position to choose the right company for your needs. Go with your gut – if you like someone, there's probably a good reason for it, and you'll be more likely to have a positive experience working with someone you trust.
3 steps to get the best deal on new windows and doors:
How can you get a great deal on windows and doors? Here are some tips to find the right price for you.
Take all the time you need at every step of the process. It takes lots of time to research and find the best provider for your budget. Ensure you have a cooling-off period before going through with your purchase. Get new windows and doors in stages if at all possible – it'll be expensive even when you choose the most affordable options. This means you get some this year, and the rest next year.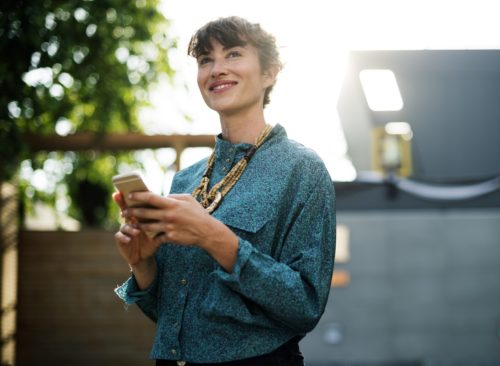 This is one of the most important steps – get lots and lots of information from various sources. Look online, compare reviews for window companies, and gather information from forums and websites on prices and the characteristics of the product you're looking for. This will keep you from overpaying or choosing the wrong window style or material.
For more information on window prices, see our article. We also have window style articles for you to learn more.
Last but not least, gather as many quotes as you can, at least 3. This will allow you to see the average prices and the outliers. Ask companies if there's a reason why their price is abnormally low or high. Compare services, prices, reviews and profiles. By getting lots of quotes you will avoid paying too much for your new windows.
Compare up to 5 window and door providers in Co. Dublin
Get up to 5 quotes for free from Dublin window companies by clicking here. It's an essential part of finding the best company for you, so don't just choose the first one that comes along and spend too much money! It takes 1 minute to fill in the form and you'll get quotes to compare in your inbox within 48 hours.